Bikepacking Adventure: Exploring Malaysia from Singapore in 2023
Contrary to popular belief, it is possible to go bikepacking in Singapore! Many people assume that the small size of the city-state limits their outdoor adventure options, but in reality, Singapore is well-connected to neighboring countries like Malaysia. With Malaysia only a short ride away, bike-packing enthusiasts can easily explore the region's stunning natural beauty, charming towns, and breathtaking beaches. So, if you're itching for a bike packing adventure, don't let the misconception that Singapore has limited options hold you back!
What is Bikepacking?
Bike packing is a type of long-distance cycling where you carry all necessary gear and supplies on your bike. It involves overnight stays at campsites or other accommodations, making it a combination of cycling, backpacking, and camping.
Why Do It?
Bikepacking is a great way to explore new places and see the world from a different perspective. It's also a fantastic way to challenge yourself physically and mentally, and to push yourself outside of your comfort zone.
Plus, traveling with everything you need on your bike is incredibly freeing. Finally, bike packing allows you to connect with nature and escape the hustle and bustle of daily life.
Checklist of Gear you'll need for your Bike Packing Trip
When it comes to gear for a bike packing trip, there are a few essentials that you'll need to ensure you're prepared for the journey. These include:
Bike: Obviously, you'll need a bike for a bikepacking trip! Choose a bike that is comfortable and suitable for the terrain you'll be covering. It's important to also make sure your bike is in good working condition and has any necessary repairs or upgrades made before the trip. If you have an old bike that you want to get checked out, please drop by our store for a lunch-break tune up so that we can ensure that you have a smooth trip!

Bags: You'll need bags to carry your gear and supplies. This includes a handlebar bag, frame bag, seat bag, and possibly additional bags like a backpack or panniers.

Tent/Sleeping Gear: Depending on your planned accommodations, you may need a tent and sleeping gear such as a sleeping bag, pad, and pillow.

Clothing: Pack clothing appropriate for the weather conditions you'll be facing, as well as any terrain you'll be covering. It's important to bring layers that can easily be added or removed as needed. Don't forget to bring rain gear and a helmet! From Singapore to Malaysia, you'll mostly be dealing with Sun and Rain.

Food and Water: Bring enough food and water to sustain you for the duration of your trip. This may include lightweight cooking equipment, a water filtration system, and snacks to keep your energy levels up.

Navigation: Bring a map or GPS device to help you navigate your route. It's also a good idea to have a backup plan in case of unexpected changes to your route.

First Aid Kit: In case of injuries or accidents, bring a first aid kit with basic medical supplies such as bandages, antiseptic, and pain relievers.
Here's a checklist to ensure you have everything you need for your bike packing trip:
Bike and helmet
Bags for carrying gear
Tent and sleeping gear
Clothing appropriate for weather and terrain
Spare inner tubes
Bicycle tools to fix your bike
Food and water
Navigation tools
First aid kit
Before you set off on your bike packing adventure, double-check your gear and make sure everything is in good condition and packed securely. With the right gear and preparation, you'll be ready to hit the road and enjoy a memorable and rewarding experience on your bike packing trip.
Recommended Bikepacking itinerary Singapore to Malaysia for beginners in 2023
Stop 1: Johor Bahru - A Bustling City Across the Border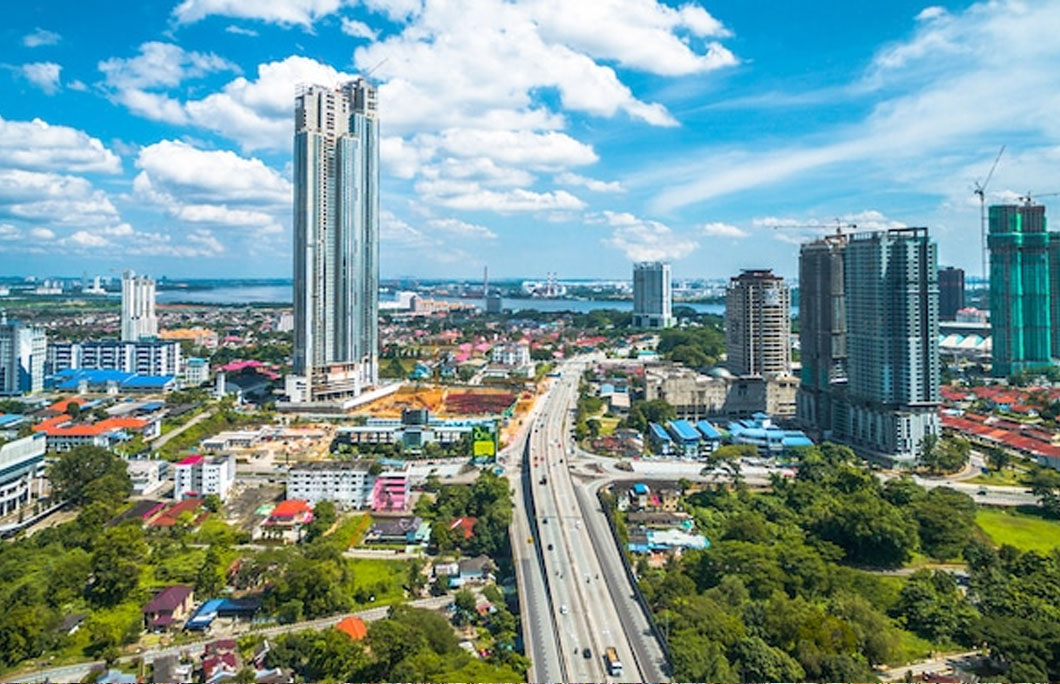 Our first stop is Johor Bahru, a bustling city located just across the border in Malaysia. Here, you'll find a plethora of activities to keep you busy, including shopping malls, theme parks, and historical landmarks. Trust us, you won't be bored in Johor Bahru!
Stop 2: Gunung Pulai - A Stunning Mountain Hike
After exploring the city, we'll head to Gunung Pulai, a stunning mountain located about 20 kilometers north of Johor Bahru. With its challenging hike and breathtaking views, Gunung Pulai is a must-visit destination for any adventure-seeker.
Stop 3: Desaru Beach - Relax and Enjoy the Sun and Sea
Next up is Desaru Beach, located about 50 kilometers east of Gunung Pulai. This beautiful beach offers a range of activities, including swimming, sunbathing, and water sports. You'll definitely want to take a dip in the crystal-clear waters and soak up some sun!
Stop 4: Mersing - A Charming Town with Beautiful Beaches
As we continue our journey, we'll make our way to Mersing, a charming town located about 70 kilometers north of Desaru Beach. Known for its beautiful beaches and as a popular starting point for boat trips to nearby islands, Mersing is a hidden gem that you won't want to miss.
Stop 5: Tioman Island - A Tropical Paradise
Our final stop on this adventure is Tioman Island, located about 40 kilometers off the coast of Mersing. This stunning island offers a range of outdoor activities, including snorkeling, scuba diving, and hiking. You'll want to make sure you have your camera ready to capture the breathtaking views and unforgettable experiences!
Total Distance of Bike-Packing Trip
Based on, this proposed route and destinations, the total distance would likely be around 200-300 kilometers, depending on the specific route taken and any detours or side trips. Keep in mind that the distance may also vary based on the starting point and any adjustments made to the route. In our mind, this is absolutely the perfect distance for beginners! Imagine how good that would look on your Strava account!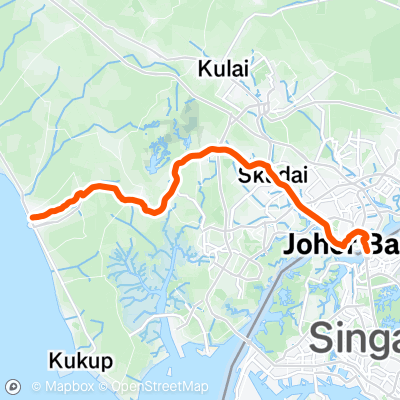 How much would the Bikepacking trip cost? Budget Breakdown
Bike - A basic touring bike such as the Unspokin Frigate can cost around $500 to $1,200 SGD, while high-end models can cost up to $3,000 SGD or more. Alternatively, you can rent a bike for around $20 to $40 SGD per day. Checkout Singapore Bicycle Rental for budget-friendly long-term bike rentals!

Gear - Depending on the gear you already own and the quality of gear you want to purchase, you can expect to spend up to $500 SGD on gear such as panniers, tents, sleeping bags, and cooking equipment. This is if you don't already own them. Plenty of these are available at a bargain price second hand at carousell (a local online market place) so do have a look from time to time.

Food and water - Depending on how many days you plan to be on the road, you can expect to spend anywhere from $20 to $50 SGD per day on food and water for the trip.

Accommodations - If you plan to stay in hotels or guesthouses, you can expect to spend anywhere from $40 to $150 SGD per night. If you plan to camp, some campsites may charge a small fee.
In total, a bike packing trip from Singapore to Malaysia can cost anywhere from $300 to $2,000 SGD, depending on whether you are looking to get a bike and camping gear or whether you already own some, and the accommodations you choose. Keep in mind that these are just estimates and actual costs may vary based on individual preferences and circumstances.
You're ready to depart on your bike packing adventure!
Are you ready to hit the road and explore Malaysia by bike? We guarantee that this trip will be one of the most memorable adventures of your life. So pack your bags, grab your bike, and let's go! Ride safe and good luck!